Get your kids into the spirit of Ramadan! Here's a lovely Ramadan coloring page in Arabic for them!
Do you know there is a special dua for Laylat-ul-Qadr in Ramadan? Here is a nice coloring page so you can learn the dua!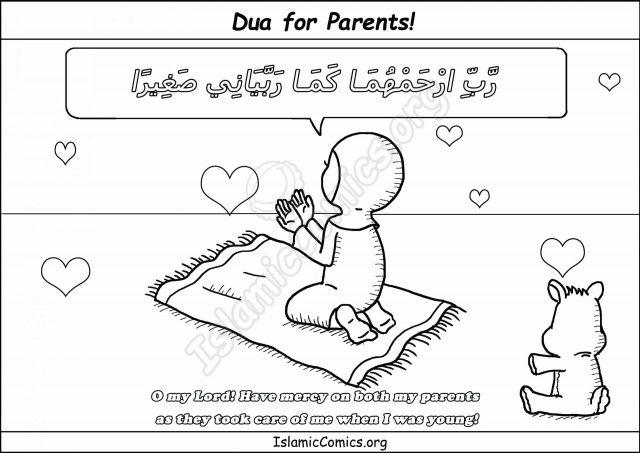 Do you know how you can make dua (prayer) for your parents? Here is a nice coloring page to help you learn!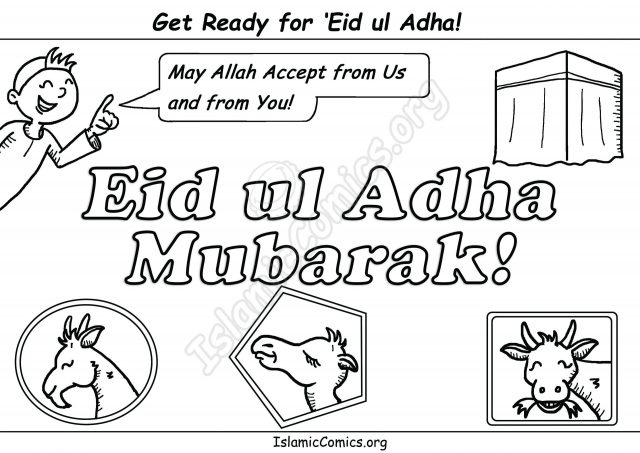 Some wonderful 'Eid ul Adha coloring pages and activity sheets for kids. Just download, print and enjoy!
Wonderful coloring and activity sheets related to the Islamic months. Copy & Paste them to your PC, Print them out, and get coloring!
Here are some terrific coloring and activity sheets to get your kids into the Ramadan spirit! Download them, print them out and get coloring!