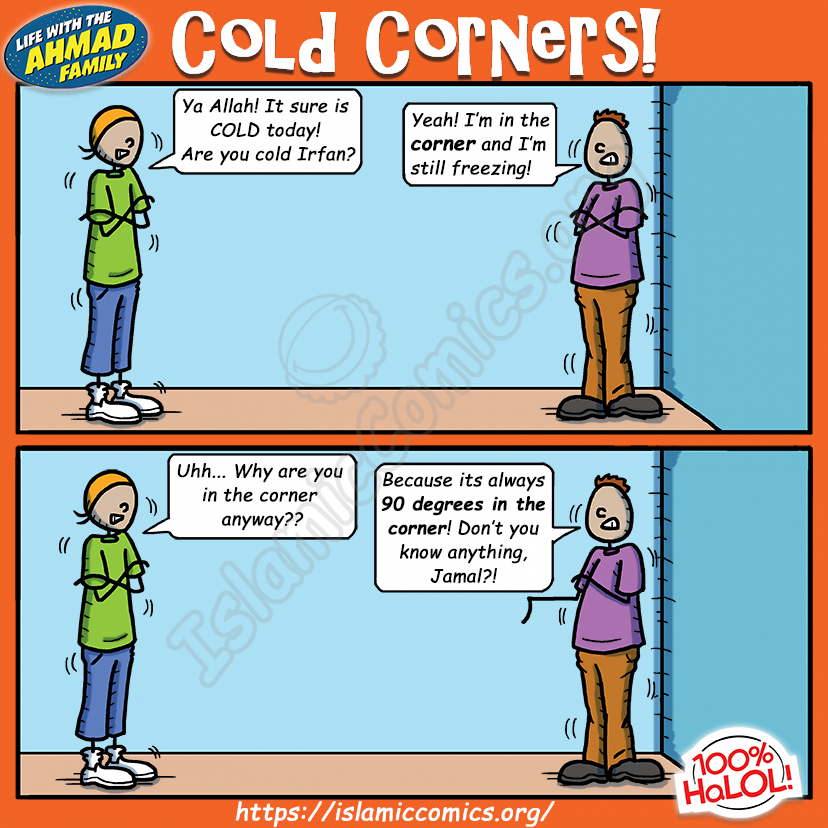 Are you feeling cold this winter? Try standing in the corner! Read this comic to find out why!
Subscribe to Islamic Comics!
Once you subscribe, you'll be able to download lots of amazing content including coloring/activity pages and Islamic greeting cards, insha Allah!
Sign Up for the Islamic Comics Newsletter!
Advertisement