Here are some terrific coloring pages and activity sheets to get kids ready for Dhul Hijjah, Hajj and 'Eid ul Adha!
To download them, just right click on an image and then select 'Save Image As'. Save it to your computer and then print it out on an A4 size paper (or adjust it to your paper size)!
'Eid ul Adha Coloring Page
Taqab Allahu Minnaa wa Minkum! May Allah accept from us and from you! Here's a great coloring sheet in English and Arabic to help you prepare for 'Eid ul Adha!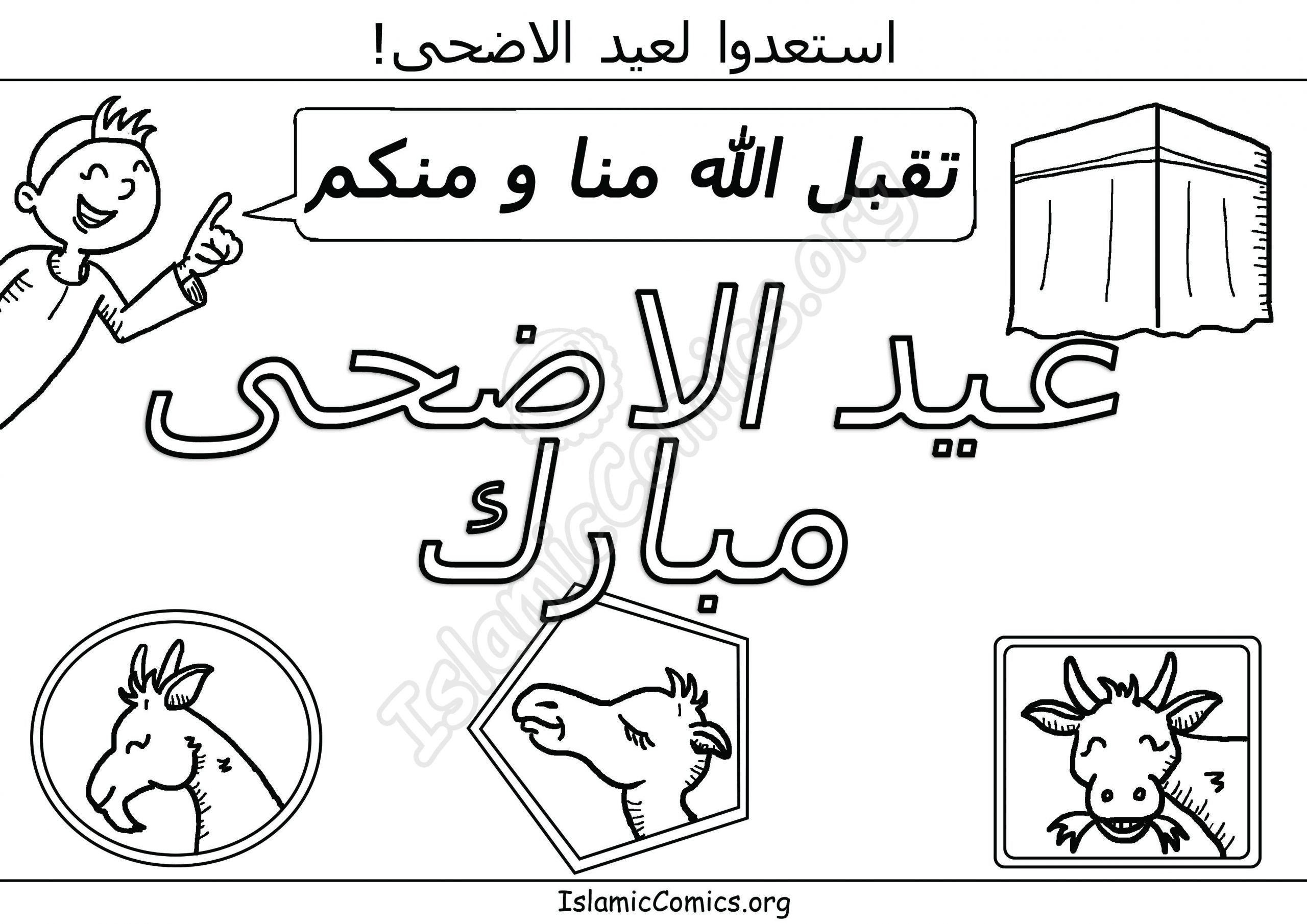 How to Treat Your Animal this 'Eid ul Adha (Coloring Page)
Many people don't know how to treat their sacrificial animal and they make many mistakes. Here's a nice coloring sheet which will help you remember how to treat your animal this 'Eid!
Feed your Animal well before 'Eid ul Adha (Coloring Page)!
This 'Eid ul Adha, make sure to feed you animal and give them lots to drink! Enjoy coloring the page below!
Play with Your Animal & Treat it Well (Coloring Page)!
Make sure to love your animal before 'Eid ul Adha, play with it and treat it very well! Color in the picture below!
'Eid ul Adha Word Search
How much do you know about 'Eid ul Adha and why we celebrate it? Test your knowledge by completing this fun word search!
How Much Do You Know About Hajj? (Fill in the Blanks)
The story of the Hajj begins with the Prophet Ibrahim (AS), who was also called 'The Friend of Allah'. Fill in the blanks in the Hajj activity sheet below to test your knowledge about the Hajj!