Do you know which miracles were performed by which prophets? Test your knowledge by playing this Islamic matching game!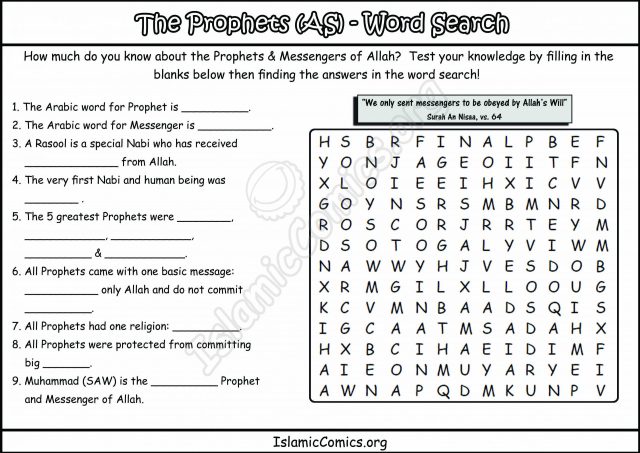 Did you know Allah sent over 120,000 Prophets? Test your knowledge of the prophets by completing this Islamic word search!
Do you know which books were revealed to which Messengers of Allah? Test your knowledge by matching the Messengers to the books revealed to them!
Do you know the order in which the Prophets were sent? Test your knowledge about the Prophets of Allah by listing them in the correct order!